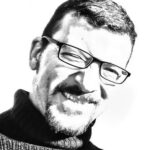 The web design of this website was implemented by Engelhardt Martin (Engelhardt-Medien) from Nuremberg. The design of the previous Typo-3 page by werbepraxis media GmbH was implemented almost 1 to 1 with WordPress and adapted with minor improvements. In the course of this, a new booking tool was integrated. The website is regularly maintained and optimized.
SEO support by Adojo GmbH
Adojo GmbH from Nuremberg takes care of search engine optimization (SEO).