Tandem Hotel, Untere Sandstraße 20, 96049 Bamberg / Germany
How to find us…
…by car / bicycle: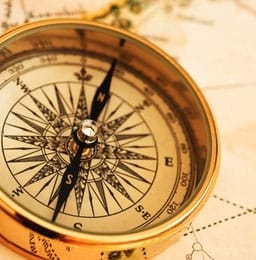 Our hotel is located directly at the Markusbridge, in the middle of the listed old town on the river Regnitz. Therefore, we are unfortunately unable to offer you parking spaces at the hotel. You can reach the TANDEM Hotel by car if you drive around the right-hand bend coming from Markusbridge and stop there in the restricted no-parking zone to check in. Alternatively, turn left around the block at Markusbridge, drive under the bridge (max. clearance 2 metres!) and stop in front of the bicycle cellar to conveniently unload your bikes and luggage.
You have the following parking options in the old town of Bamberg: Free parking is available along Schweinfurter Straße (10 minutes' walk to the hotel). The closest underground car park (2 minutes) is the "Residenzschloss", Untere Sandstraße 32, cost (2022): 2-3 € per hour, 15 € day; or the underground car park "Konzerthalle", Mußstraße 5a, cost (2022): 1 € hour, 8 € day or the underground car park Nord, Georgendamm 2a, cost (2022): 2 € hour, 15 € day, 3-day ticket 25€. The latter two underground garages are a short walk (8 minutes) from the hotel. If you have heavy luggage with you, check in first, unload the luggage and then park the car. You won't need it in the old town of Bamberg, all sights are within easy walking distance from our hotel. We will be happy to show you the parking options when you check in.
…by train:
Arrive at Bamberg railway station. The easiest way to get tot he hotel is by taxi. The taxi stand is to the right of the exit. Journey time approx. 10 minutes, cost approx. 10 €.
If you prefer the bus: at Bamberg station, cross the intersection, then turn right to the bus stop. All bus lines go to the city centre to the Central Bus Station (ZOB). Please change there at bus platform H to bus line 916, direction Gaustadt/ Bischberg or 910 Wildensorg. Both lines exit at the bus stop "Markusstraße", then straight ahead over the bridge, the hotel is located directly on the right side of the river Regnitz. Journey time approx. 20 minutes.